Our Mission
Mission Statement
The mission of First Coast No More Homeless Pets is to make veterinary care affordable and accessible to all as we save lives by keeping dogs and cats in homes and out of shelters, provide low-cost spay/neuter services with emphasis on feral/community cats, and deliver a broad range of related programs and services.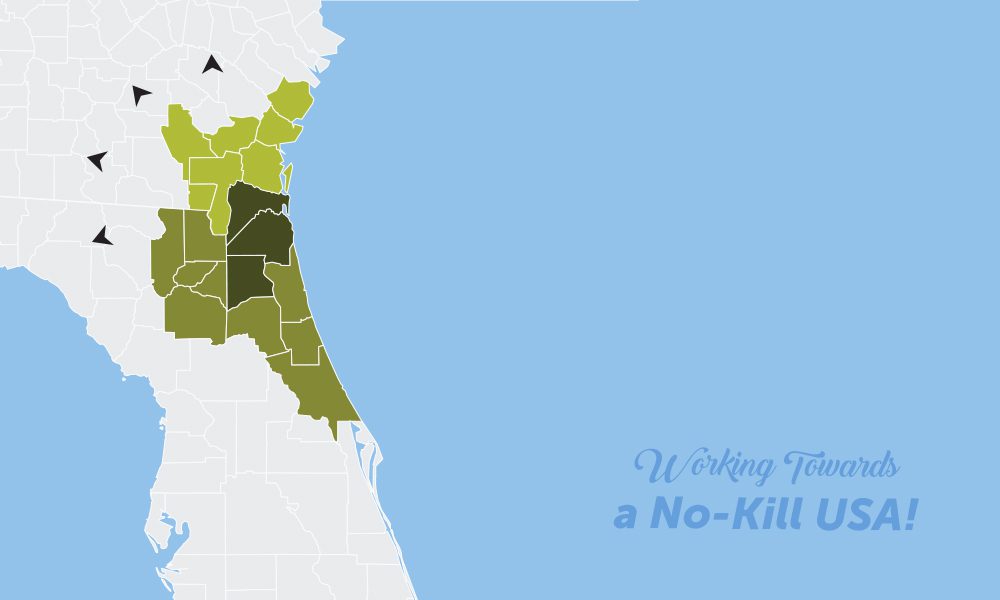 What We Do
We operate the largest spay/neuter clinic in the country with more than 20,000 surgeries a year targeting the animals that are most at risk of straining our partner shelters.
First Coast No More Homeless Pets helps people and their pets with affordable, accessible veterinary care through our sustainable industry-leading programs, services and solutions. We are not a shelter; we make shelters stronger with a broad range of comprehensive programs like our Pet Food Bank, large-scale adoption events, and through low-cost or no-cost spay neuter programs.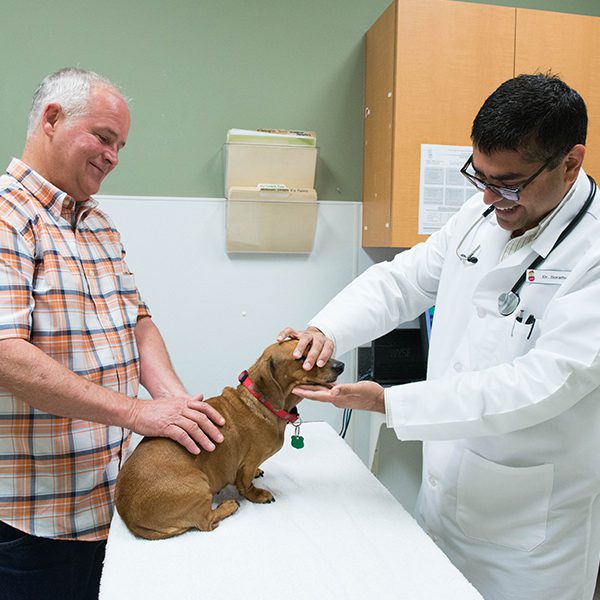 FCNMHP helps keep pets in homes by ensuring that any pet owner can afford to spay/neuter their pets and get medical care that is less expensive than other veterinary hospitals and clinics. By keeping veterinary costs affordable, we reduce shelter relinquishment and achieve our mission.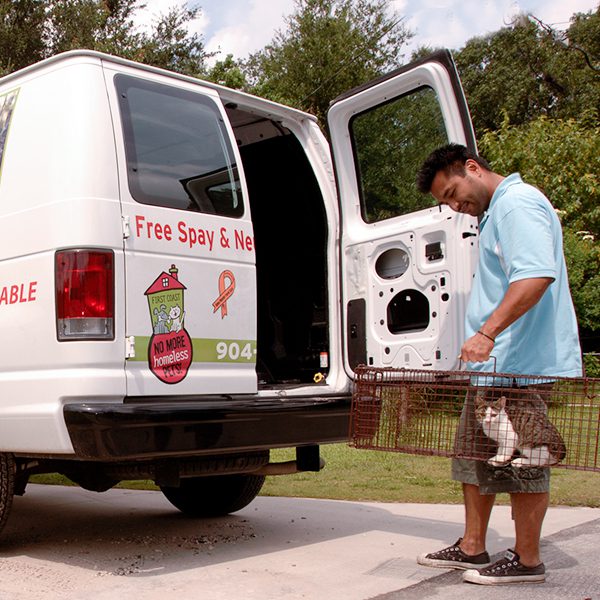 In 2008, FCNMHP partnered with the Jacksonville, FL public shelter to sterilize feral cats and release them back into their territory (Trap-Neuter-Return). Not only does this program save more than 8,000 annually, but it is the most responsible and cost effective way to manage the feral cat population and has become a national model.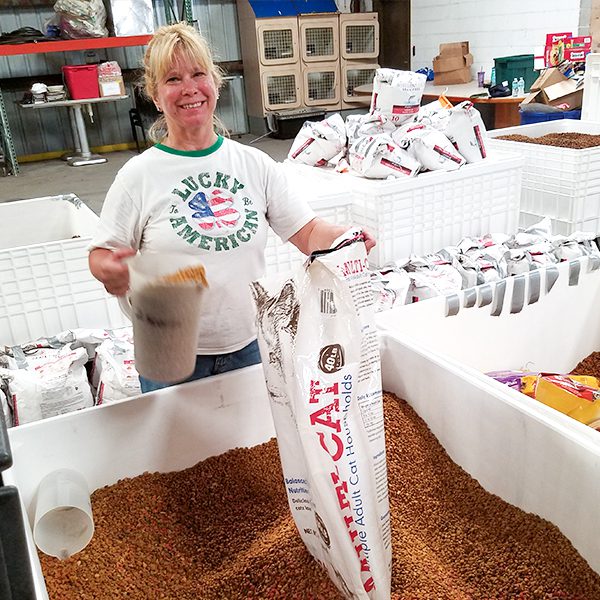 Some neighbors can scarcely afford to feed themselves, let alone their beloved pets. Thanks to this volunteer-driven program, we help make it easier for people to keep pets in homes and out of shelters. The FCNMHP Jacksonville Pet Food Bank has distributed over 1.8 million pounds of food since it was started in 2012.
Why We Do It
Many of our clients, our neighbors, cannot afford traditional veterinary services. With our support, they can avoid the most heartbreaking of choices ranging from animal abandonment to economic euthanasia.
We are the Southeast region's leading, fully-integrated animal welfare organization dedicated to spreading the No-Kill mission through partnerships and programs.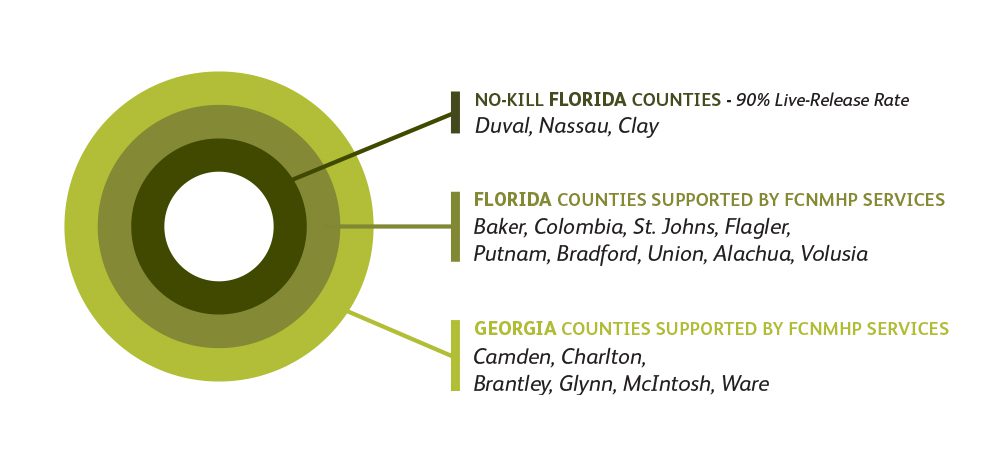 Our History
First Coast No More Homeless Pets was founded in 2002, when more than 23,000 animals were killed annually in Jacksonville shelters. The mayor convened an animal welfare task force, and our founder Rick Ducharme volunteered to participate. In Rick's travels across the country, he learned that targeted spay/neuter programs were most effective in dealing with pet overpopulation. He shared this with the task force, and when no other organization stepped up, he formed FCNMHP.
FCNMHP started as a voucher program; by 2009 we opened our Norwood Spay/Neuter Center and Community Clinic, one of the nation's largest spay/neuter clinics. In 2016, we opened the Cassat Avenue Regional Veterinary Hospital, which is one of the largest safety-net hospitals in the Southeast. 
We have grown to annually serve tens of thousands of pets and the people that love them with programs and services that increase access to veterinary care and help fulfill our mission.
We are a 501(c)3 nonprofit organization.