This page is out of date. Please click here to visit the current page.
Feral Cat Fix
Free Spay/Neuter Program for Duval County Residents
Feral Cat Fix is a free spay/neuter surgery program available to residents of Duval County until funding is exhausted. Special thanks to the Petco Foundation for sponsoring this program.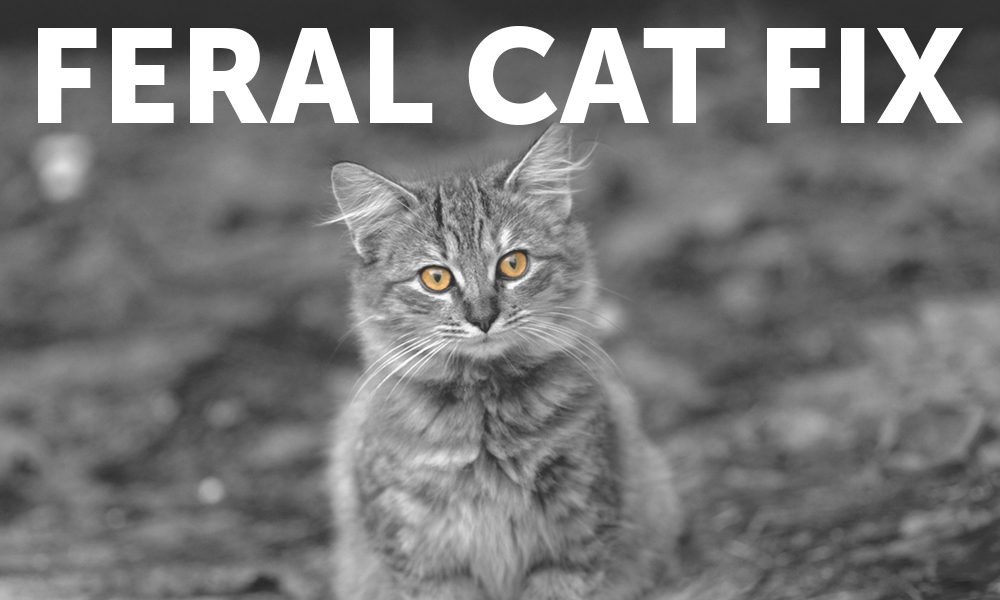 Instructions
AVAILABLE ONLY AT NORWOOD LOCATION – Directions
No appointment is required for feral cat surgery – we are open 6 days a week (Monday – Friday, 9 a.m. – 3 p.m. | Saturday, 9 a.m. – 1 p.m. | Sunday, Closed)
All feral cats must come in a humane trap
L: 30 inches
H: 9 inches
W: 11 inches

You must bring proof of residence to the appointment
Feral cats can take up to 72 hours to process due to large intake and volume
You are required to pick up your feral cat(s); we will call you when they are ready
All feral cats will get rabies and FVRCP vaccines and their ear will be tipped