Free, Discounted, and Low Cost Veterinary Services
Through our low-cost veterinary services, we help you keep your beloved pet. No matter the animal or the family, we firmly believe that no pet should go without medical care.
Since 2009, our facility has been able to provide over 300,000 animals with affordable, accessible state-of-the-art medical care.
From routine wellness exams to lifesaving treatments, we keep your pet and your wallet healthy by offering a wide range of veterinary services, including:
Vaccinations
Parasite Control
Flea & Heartworm Prevention & Treatment
Microchipping
Dental Cleanings
Diagnostic Testing
Schedule Your Appointment Today
---
Free Services
Duval Cat Fix
Funds for The Duval Cat Fix program have been exhausted due to demand, but we are pleased to announce, thanks to the generosity of our donors, we can continue to offer free feral cat surgeries under Rosie's Fund for feral cats being trapped and cared for in Duval County.
The program covers up to 6 free spay/neuter surgeries per household for FERAL/community cats per month.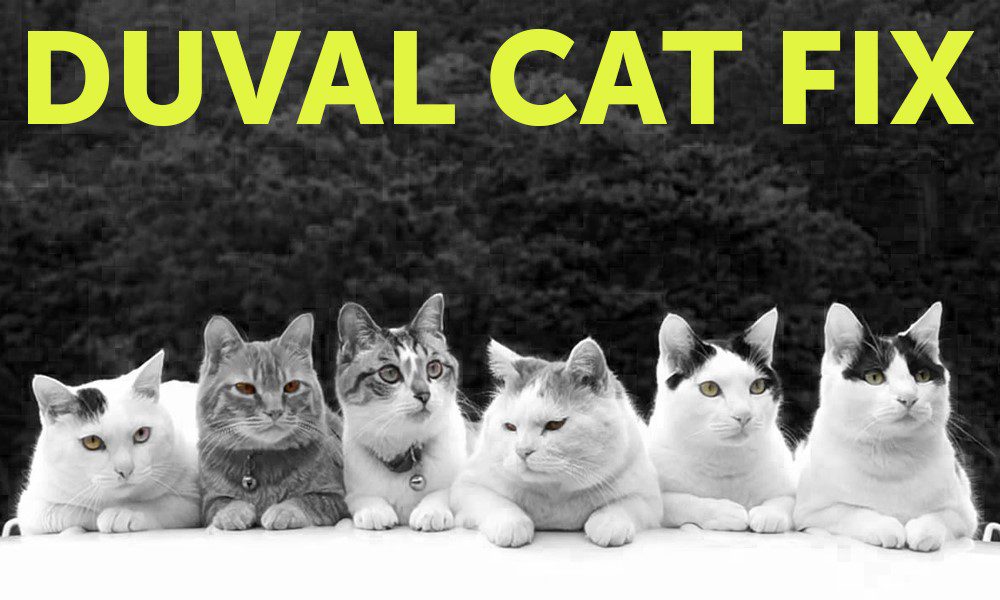 AVAILABLE ONLY AT NORWOOD LOCATION – Directions
No appointment is required for feral cat surgery – feral cats may be dropped off: Monday – Friday, 9 a.m. – 3 p.m., Saturday, 9 a.m. – 1 p.m. Sunday, Closed
All feral cats must come in a humane trap
You must bring proof of residence to the appointment
Feral cats can take up to 72 hours to process due to large intake and volume
All feral cats will get rabies and FVRCP vaccines and their ear will be tipped
$22 City License required for pet cats
The program covers up to 6 free spay/neuter surgeries per resident per month for PET or FERAL/community cats
SpayJax
SpayJax is a free spay/neuter surgery program available to residents of Duval County. Thank you for your interest in scheduling a spay/neuter appointment. FCNMHP currently operates one of the largest spay and neuter hospitals in the nation and as such, our services are in high demand. We have recently changed our scheduling system and are currently scheduling on a month-to-month basis to better match our capacity for care.  Please call our clinic to schedule your pet's spay and neuter procedure at 904-425-0005.
If all spots have been filled we will add you to our list and do our best to accommodate you as soon as possible.
FCNMHP offers many programs in which pets may qualify for free spay and neuter surgery, please ask our representative about these programs.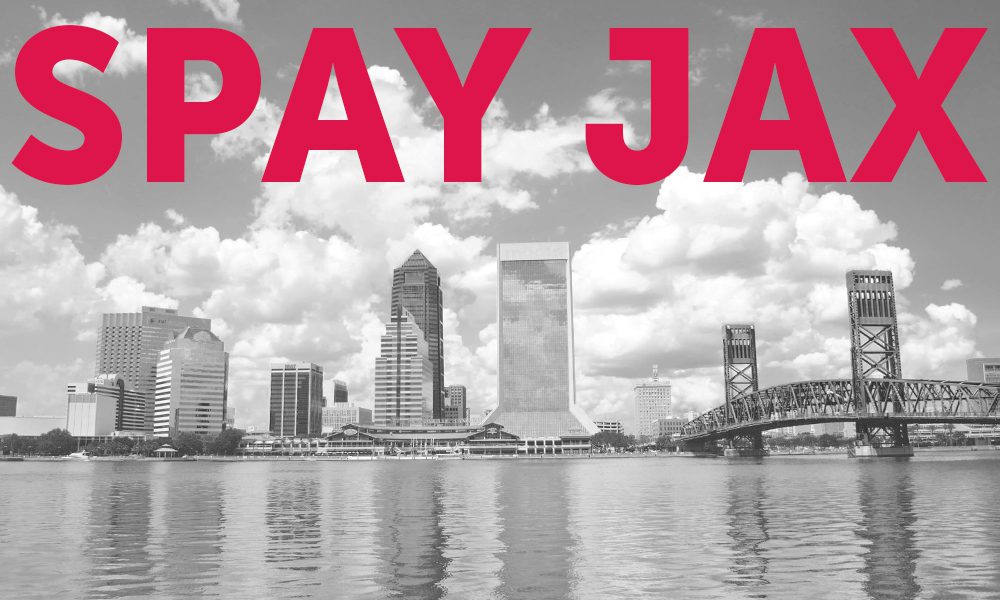 Qualification Requirements
To qualify, you must fall under one of the following categories:

SNAP

KidCare

Healthy Kids

HealthEase

Medicaid

MediPass

Medikids

Jax Care

SSI (Supplemental Security

Sect. 8/Public Housing

Shands Community Health

Meet the following household income guidelines::
# Living in Household

Gross Annual Income Less Than

OR

Gross Monthly Income Less Than

Instructions
Call FCNMHP at 904.425.0005 to schedule your pet's surgery appointment.

Request a SpayJax appointment for surgery for your pet.

Take your pet's city license tag to the appointment. If your pet does not have a current city license tag, you must purchase one at a cost of $22 for each pet.

You must bring picture ID, proof of residence in Duval County, and proof of your participation in one of the above programs or proof of income (ex. front page of tax return, W-2, pay stubs for one month) to surgery appointment.
Call 904.425.0005 to schedule your appointment today!