First Coast No More Homeless Pets launches new brand identity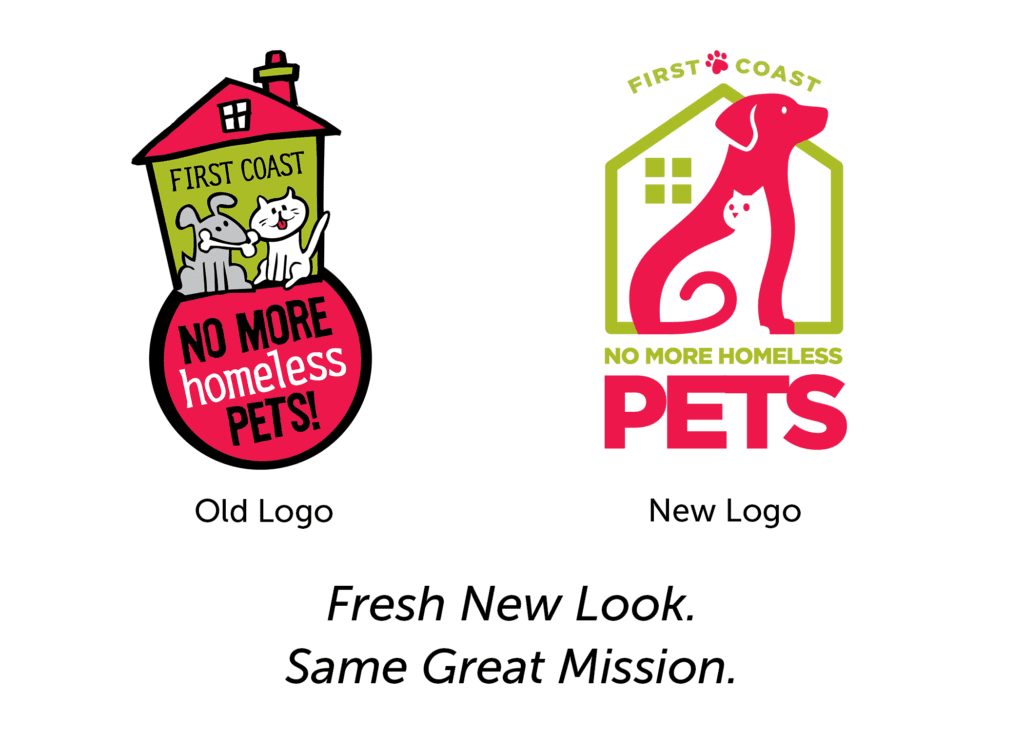 Celebrating twenty years of service to the Northeast Florida community, First Coast No More Homeless Pets (FCNMHP), the region's leader in affordable and accessible veterinary care, has announced the launch of a refreshed logo and brand identity.
Over the years, FCNMHP's mission of keeping pets in homes and out of shelters has never wavered even as the size and scale of service delivery has expanded. With the support of regional leader, and creator of the original logo, The Dalton Agency, FCNMHP now has a visual identity to reflect how far the organization has evolved since its earliest days.
"This is not change for change's sake," said David Arias, FCNMHP chief development officer. "When First Coast No More Homeless Pets was founded, it was a small community-based organization, but it has grown to serve our entire region. We are grateful for the partnership with The Dalton Agency as they helped launch our next twenty years with this fresh new look."
The original logo highlighted the organization's smaller community focus as it captured its playful, distinctive roots. Today, First Coast No More Homeless Pets annually serves 90,000 pets, and the people who love them, and the new brand identity will help reflect that greatly increased community impact.
By offering affordable, accessible veterinary care, low-cost and free spay/neuter options, and a variety of charity programs, FCNMHP helps to keep pets in homes and out of shelters.
"Our reach today is a long way from our early days when we operated entirely at the local level," said Jennifer Barker, FCNMHP chief operations officer. "We have become one of the largest safety-net veterinary hospitals in the Southeast and a leader in spay/neuter services. This new logo looks boldly into our future, while remaining true to our same great mission."