Angel Fund Reynolds Needs a Home
Reynolds, a three-year-old Southern Browncoat lap dog, is a clinic favorite with a heart as big as the sky. He was originally taken in by Baker County Animal Control, who found him abandoned after he had been used as a boar hunting dog.  Reynolds has been through the ringer—he was never given medical care for any of his boar hunting injuries.  He has scarring on his neck and sides, and he has several BBs and pellets embedded under his skin. Reynolds surely has emotional scars from his days of being abused and neglected, though he seems to have buried them.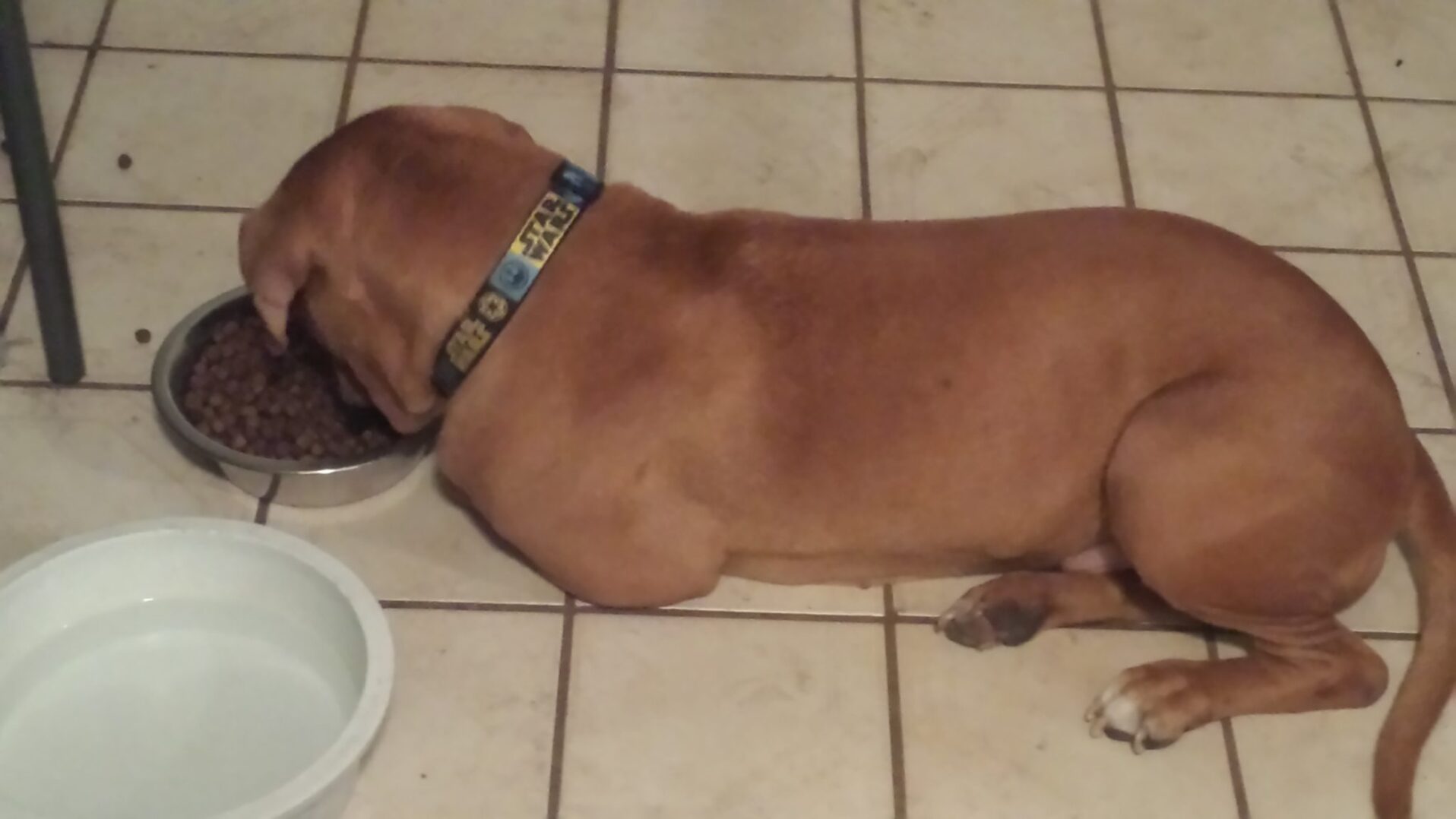 Although heartworm positive, Reynolds is almost finished with his sponsored heartworm treatment.  Special thanks to Doc Tony for sponsoring this life-saving treatment. The rest of the extensive medical care needed for Reynolds has been covered under First Coast No More Homeless Pet's Angel Fund, a donor-funded program that gives emergency care to pets with no one to pay for it.
Reynolds can be seen smiling with a lopsided grin – ear to ear – revealing what appears to be a bottom jaw injury but also that unbreakable friendliness. Most of his bottom teeth are missing, but it doesn't hold him back from eating his meals or trying to snatch snacks from the nearest hand.  Because he was abandoned, Reynolds has separation anxiety and will need a home that can supervise him accordingly. This becomes apparent when kenneled for a length of time – he will cry and paw at the kennel door and sides until he has gained someone's attention. It hurts us at FCNMHP to see this gentle boy suffer, so one special employee is fostering him until he finds a forever home.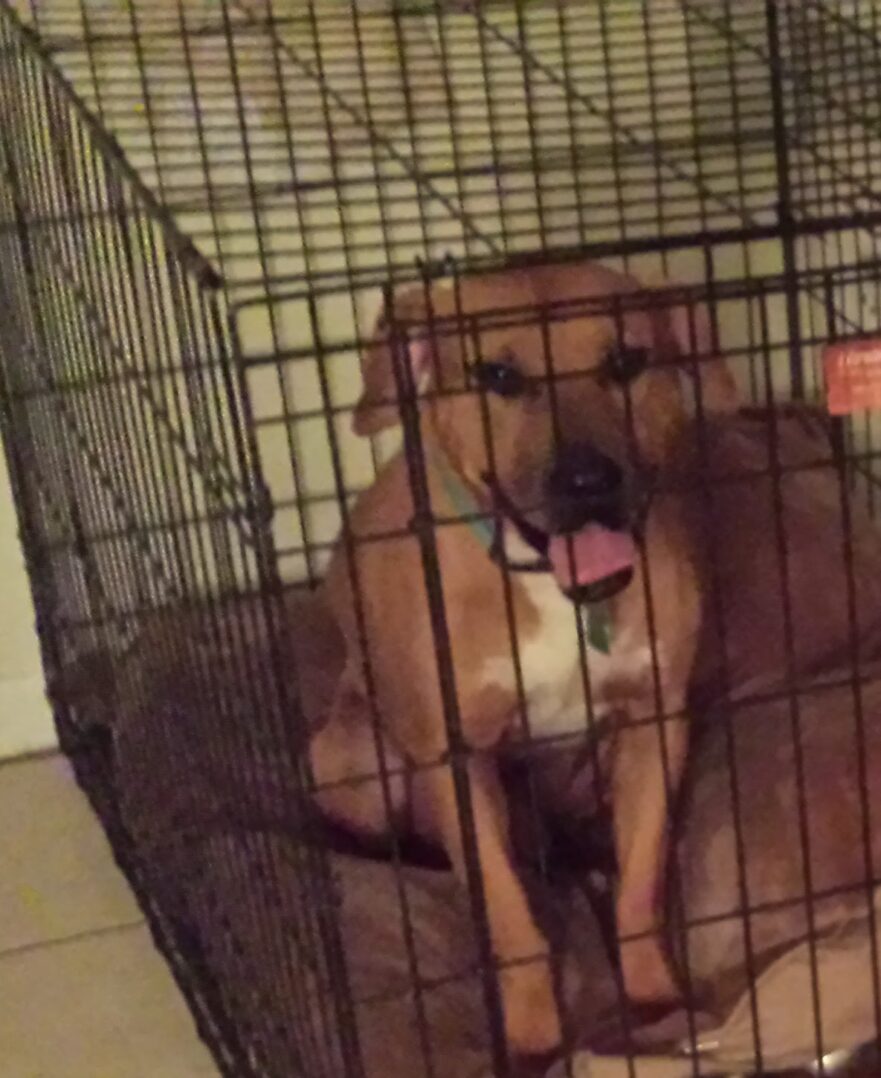 Reynold's has a wonderful personality that makes him stand out from the crowd. He's quiet, housebroken, and will stare you down and make you feel guilty for eating a grilled cheese in front of him. He then flops down in the middle of the floor, frog style, and gives you the most hilarious look of exasperated anguish. He loves to watch others, but will gladly join in play when he is in the mood – either with other dogs or humans. Reynolds is captivated by squeaker toys and makes friends easily with other dogs. For what he's been through, his friendly, affable attitude towards life is nothing short of a miracle. He allows you to cut his nails without a fuss, loves baths, and adores grooming. Reynolds will fall asleep when brushed. He is leash trained and awaits commands patiently. As with most dogs, Reynolds greatly appreciates car rides. Reynolds holds his cozy bed in high regard and readily snuggles when invited.
Reynolds is great with people and dogs of all ages, but may do better in a home without cats.  He is looking for a family that has someone home often, and is willing to help train him out of his separation anxiety.  He loves nothing more than to lay down near his people and relax with them.  He does also like to play, and his favorite toys are the squeaky ones!  He's become a staff favorite due to his amazingly sweet nature.
Here at FCNMHP, we relish the opportunity to save such a sweet, loving soul though the Angel Fund – where the cost of care is never an obstacle, and euthanasia never an option. Without donors like you who care enough to make an impactful difference in the lives of these discarded pets, we may never have known what fantastic life companions they could have been. We have no doubt that Reynolds will be a family member for someone lucky enough to have him as a loyal, loving, companion.
If interested in adopting Reynolds, please message us on facebook.com/fcnmhp
Donate to the Angel Fund today!