Humane Heroes
At First Coast No More Homeless Pets, we host a variety of signature events. The easiest way to sponsor each event is to become a Humane Hero. As a Humane Hero, you'll be helping us save lives, while gaining incredible marketing exposure.
You can download our form or call 904.520.7902 for more details, but here are some highlights.
---
2015-16 Humane Heroes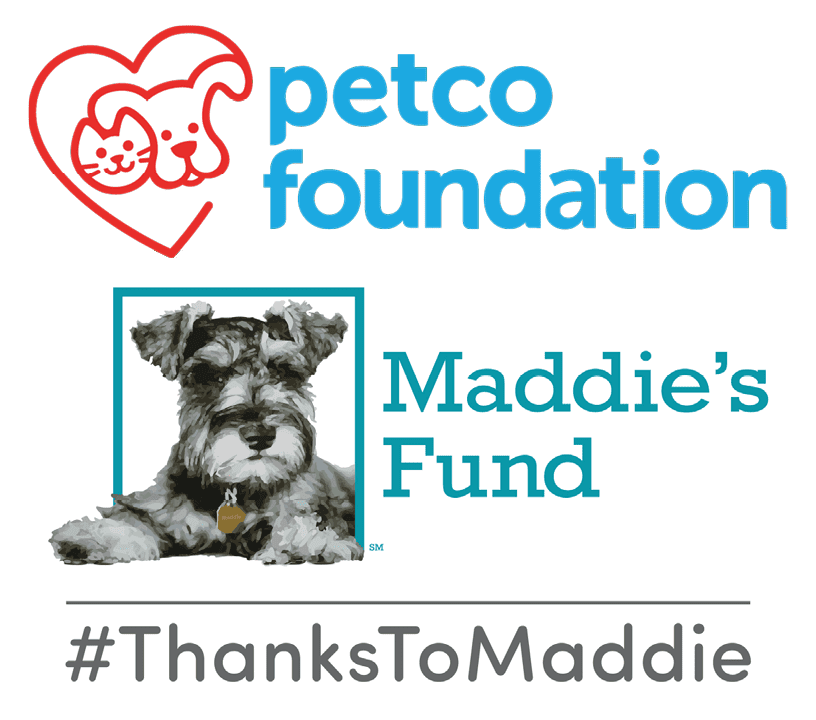 ---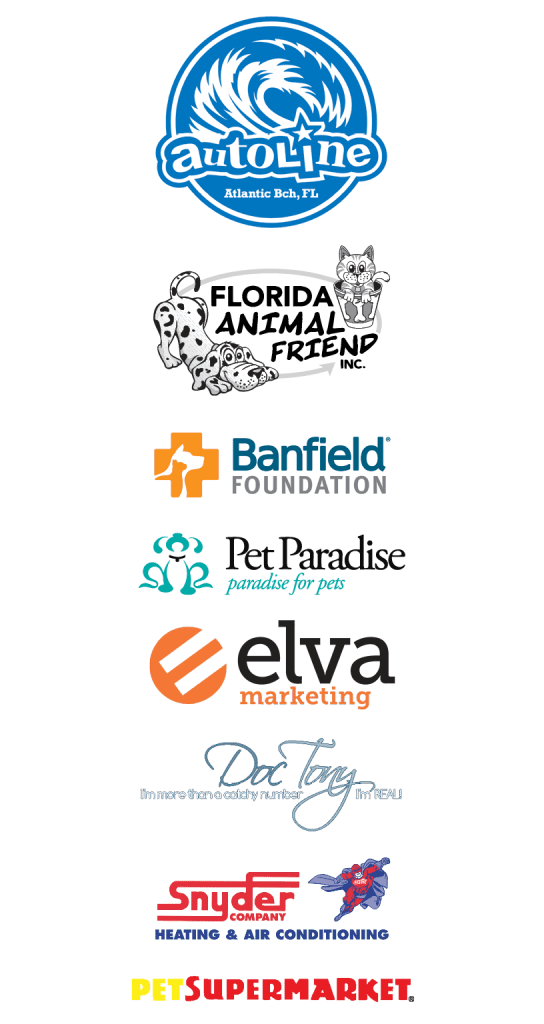 ---
More Humane Heroes
Bernice Barbour Foundation, Inc
Acosta-Rua Family Foundation
Banfield Foundation
Thornton S Glide, Jr. and Katrina D. Glide Foundation
The Malcolm Fraser Foundation
The GE Foundation
Aetna
Freightcar America
Great-West Life and Annuity Insurance Company
Ontario Trap Rock
RJ Corman Railroad Company Memphis Line
Rocia Concrete Tie, Inc.
Willis Towers Watson
Dee Foundation
BISSELL Pet Foundation
Florida Blue
Laura J. Niles Foundation
Loram Maintenance of Way, Inc
Ryan, Marks and Stromberg Attorneys, LLP
First Coast News
Ortho One LLC
The Sandra Atlas Bass and Edythe and Sol G. Atlas Fund, Inc
Walmart
Whole Foods Market
Law Offices of John M. Phillips
Mercer (US) Inc.
Thurston Roberts Charitable Foundation
Woodmen of the World Lodge 899
River City Women's Club
Parrot Heads in Natural Settings, Inc.
Beta Sigma Phi Jacksonville City Council
Cats Angels
Julington Creek Animal Walk, Inc.
RTJC Hogan Family Foundation
---
At a Glance
The Problem:
In the United States, approximately 3.7 million pets are euthanized every year. While euthanasia can alleviate suffering in some cases, healthy pets make up the majority of these figures.
The Solution:
Our combination of aggressive spay/neuter efforts, adoption initiatives and pet retention programs has resulted in significant improvements for animals. The euthanasia rate in Jacksonville has decreased by an astounding 95% since our inception in 2002.
Our Approach:
We carefully look at data from the city shelter and determine the origin of surrendered pets, as well as the types of pets least likely to leave the shelter alive. Armed with this information, we target our efforts.
Examples:
We offer free spay/neuter services for feral cats and pets from zip codes with high surrender rates.
Our Neuter Commuters provide transportation to those who need it in surrounding counties, ensuring all animals can get spayed or neutered.
---
Your Support
By becoming a Humane Hero to, you're supporting our life-saving programs, such as:
You are also sponsoring our signature events and gaining exposure for your business. Together, our events reach more than 11,000 individuals directly. These events include:
Espeto
Pedal 4 Paws
PAWparazzi
Dogtoberfest
Mega Pet Adoptions
---
Opportunities & Benefits
Being a hero is easy. Download our form, take a look at what we can offer, choose a level,
complete and return form. Bam! You're a hero!
Our Humane Heroes levels range from $1,000 to $15,000. Each benefits package is tailored to each level and can include digital recognition (e-news, social media, website, etc.), print recognition (event signage, advertising, newsletter, etc.), booths at events, VIP passes to events, product placement and more.
---
Become a Humane Hero
Forms and checks (made payable to FCNMHP) can be mailed to:
First Coast No More Homeless Pets
6817 Norwood Avenue
Jacksonville, FL 32208
Commitments can also be made by calling 904.520.7902.