Adopt a Pet at our Adoption Events
Get Ready to Elect Adopt at the Fall MEGA Adoption Event!
---
FRI-SUN | SEPT 30-OCT 2
10 a.m. – 6 p.m. | Jacksonville Fairgrounds
$20 Adoption Fee Includes:
Spay/Neuter | Microchip | Vaccines | City License
---
---
---
Jacksonville Humane Society Featured Pets
Killian – Killian is a 5 year old retriever mix. He enjoys other mellow dogs and loves to play outside. A natural swimmer, he loves to splash around in kiddie pools. Killian has been waiting for over six months to find his new family.
Bones – Bones is a 10 year old terrier mix. He loves toys, treats, and people! His favorite thing is to go to playgroups with other dogs. He can sit and shake with both paws. Give him a belly rub and you'll have a friend for life!
Knox – Knox is a 7 year old chow mix. He is a very calm and happy dog. He likes to go for long walks and sniff all the world has to offer! Knox is house-trained and will make an excellent companion to any family.
Dennis – Dennis is a 10 year old domestic short hair kitty. He was rescued from a hoarding house. Dennis loves to hide under furniture, but when you call his name and shake the treat bag, he will come running. Once he's out and about, he enjoys being pet and brushed. He also likes to hide under the blankets, so we think he'd make a great naptime friend. He gets along with other cats and would love a new home.
Queenie – Queenie is a 1 year old short hair tabby. Although initially shy when she meets strangers, Queenie really blossoms once you talk to her! She loves being read to by our volunteers, and would make a great friend to a child who likes to read out loud.
Juno – Juno is a 1 year old short kitty "butterscotch" colored-coat! She loves to sit in laps and purrs like a lawnmower! Found as a stray, this little kitty adores people and seems unfazed by other cats or dogs.
Indi – Indi is a 3 year old short hair tabby mix. Indi really loves to be brushed and play with toys. Indi was brought to JHS because the other cat in the house was bullying her, so now she is looking for a new home as the only cat OR with a cat who enjoys other felines.
Goldie – Goldie is a 2 year old short hair kitty. She's a unique blend of calico and tabby – a "tabico" cat! Goldie was found as a stray during the Olympics and was given her name to represent her winning qualities! She's friendly, affectionate, and an all-around happy girl.
Can't Wait for the Event – Visit the JHS Web Site!
---
Mega Pet Adoption Events
First Coast No More Homeless Pets hosts, plans, and funds the Mega Pet Adoption Events, the largest adoption events in the country, 3-4 times a year. We partner with shelters and rescues from all over Northeast Florida and beyond. Together in one place, more than ten groups bring their adoptable dogs, cats, puppies and kittens in hopes that each one will find their forever home.
The purpose of these Mega Adoptions is to truly work on our mission — to end the killing of dogs and cats in shelters by ensuring that shelters will not have to euthanize for space. These events are an important part of maintaining Jacksonville's no-kill status and helping surrounding areas and the nation follow suit.
We want and need to continue hosting the Mega Adoption events, but they are costly. Please support our efforts through donations, sponsoring and attending our events, volunteering, and bequeathing us in your will. We won't rest until the day when there are truly no more homeless pets.
Here are a few fun facts about our event:
Over 1,000 homeless pets find their way to the Jax Fairgrounds at each event, most finding homes.
Approximately 8,000 people attend each event with a mission to find their perfect pet.
These events are effective in emptying out shelters, allowing for more space.
We have saved the lives of over 12,000 dogs and cats through our Mega Pet Adoptions since 2012.
Our July 2014 event set a record — 1,164 dogs and cats found homes.
---
Dates to Adopt a Pet
MEGA ADOPTIONS
Sept. 30 – Oct. 2, 2016 | 10 a.m. – 6 p.m. each day | Download Flyer
Jacksonville Fairgrounds, 510 Fairgrounds Place, Jacksonville 32202
December 9-11, 2016 | 10 a.m. – 6 p.m. each day | Flyer coming soon…
Jacksonville Fairgrounds, 510 Fairgrounds Place, Jacksonville 32202
---
SUPER ADOPTIONS
There will be no more SUPER Adoption events until 2017.
---
Sponsors
Adoption events sponsored by:

---
 Partners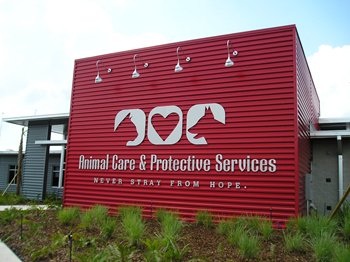 Animal Care & Protective Services (ACPS)
2020 Forest St. Jacksonville, FL 32204
904.630.CITY
www.coj.net/pets
Adoption Hours:
Tuesday-Saturday: 10 a.m. – 6 p.m.
Sunday-Monday: CLOSED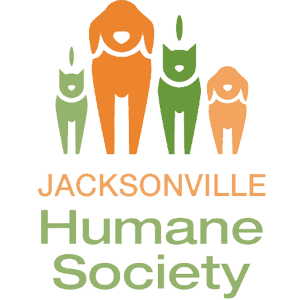 Jacksonville Humane Society (JHS)
8464 Beach Blvd. Jacksonville, FL 32216
904.725.8766
www.jaxhumane.org
Adoption Hours:
Monday-Friday: 11 a.m. – 6 p.m.
Saturday: 10 a.m. – 5 p.m.
Sunday: 12 p.m. – 4 p.m.
---
Adoption Trail
Looking to adopt a pet, but the next Adoption Event is too far away? Check out our Adoption Trail Brochure for a mapped list of all adoption centers in the area, including a $10 off coupon for our veterinary clinic for newly adopted pets!
---
Happy Tails Photos