Pet Food Bank
The Pet Food Bank provides a one-month supply of cat or dog food to households with up to 4 dogs and 5 cats. As a requirement, all animals must be spayed or neutered pets. If your family qualifies for free food, but has a pet that isn't spayed or neutered, you are also eligible for our free spay/neuter surgeries.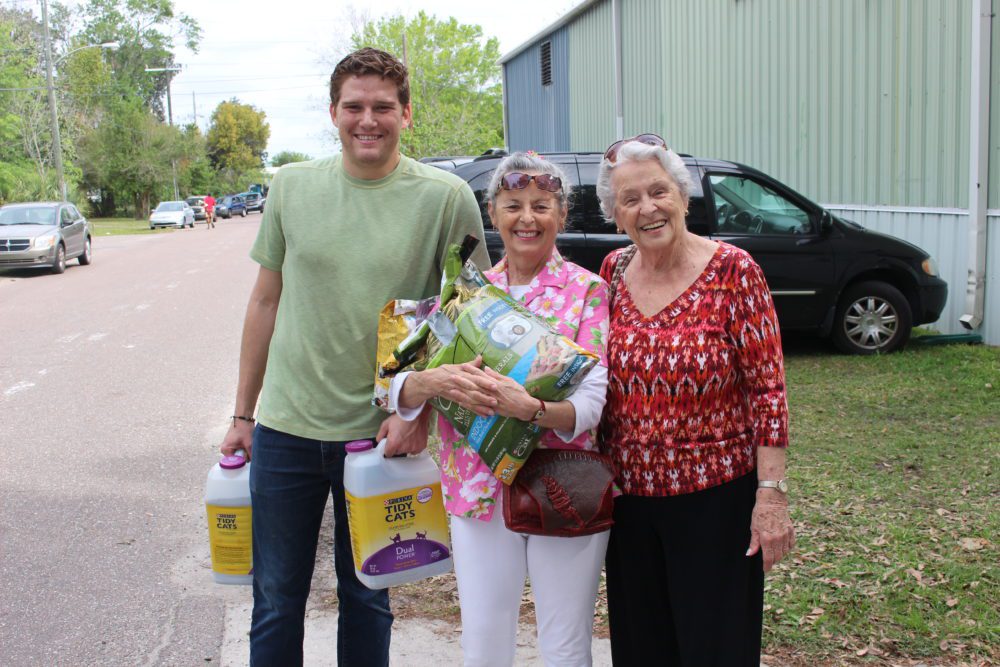 Distribution Dates
Food will only be given out on designated distribution dates.
Saturday, September 9, 2017 | 10 a.m. – noon
Saturday, October 21, 2017 | 10 a.m. – noon
Saturday, December 2, 2017 | 10 a.m. – noon
Due to a decrease in donations, and increased demand, the Pet Food Bank will not have a regular monthly schedule. Instead, we will hold events when we have the food supply to do so. Dates are subject to change. Events will always be held on Saturdays from 10 a.m. until noon.
If you arrive before 9:30 a.m., you will be asked to wait off-site. No lines will be allowed before 9:30 a.m., however, lines are much shorter after 11 a.m.
Distribution Location
First Coast No More Homeless Pets Cassat Hospital
464 Cassat Avenue
Jacksonville, FL 32254
Qualification Requirements
To qualify, you must fall under one of the following categories:

Or fall under one of the following income guidelines: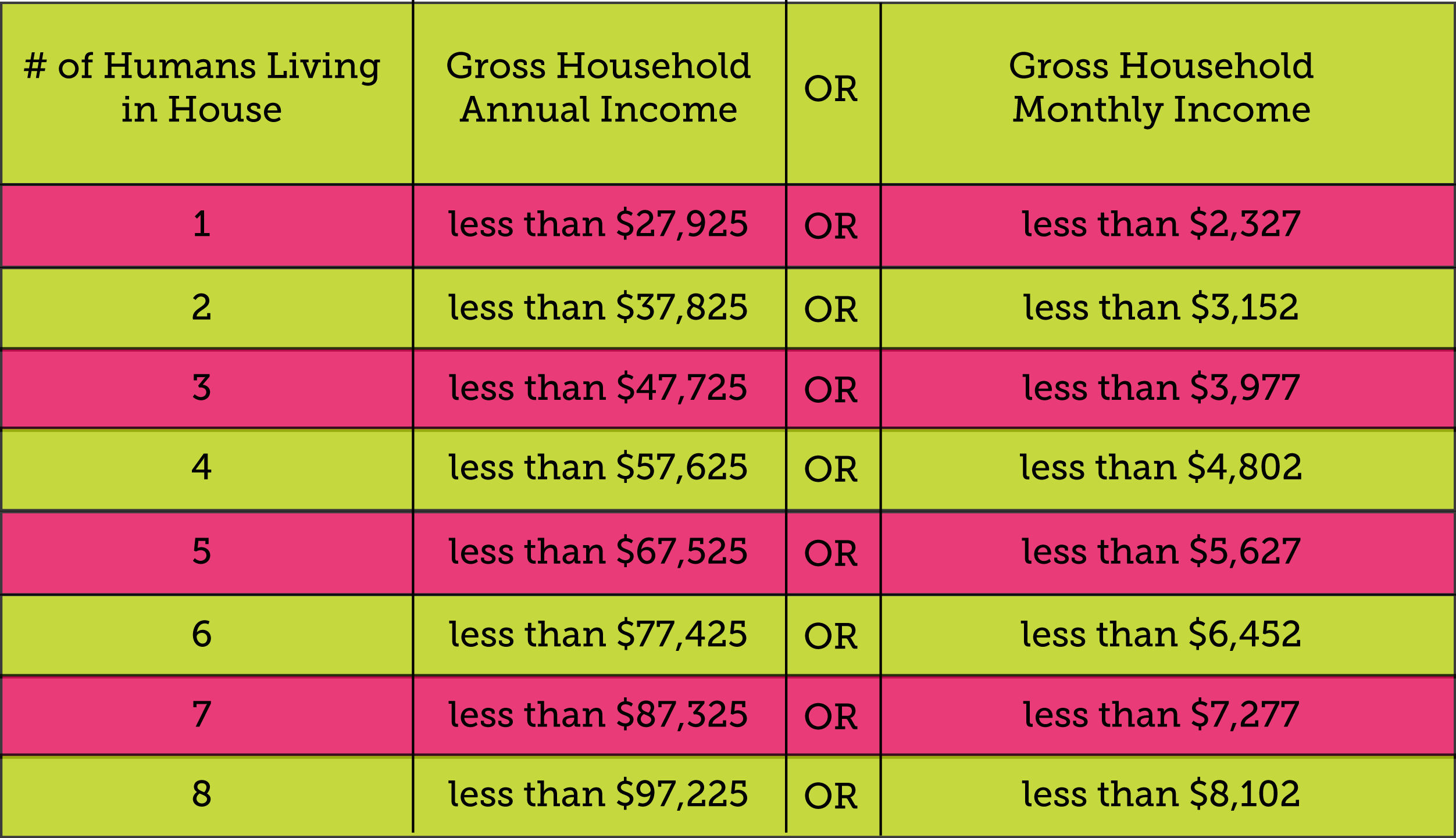 What To Bring
PLEASE NOTE, we ask that you keep your pets at home during food pickup. Please bring:
Donations Make This Possible
As a volunteer-run program, all of our pet food is donated to us by members of the community. We are only able to continue this program through donations. If you can contribute, we have drop-off locations around the city or you can order online at our Amazon.com Pet Food Bank wishlist.
Food Needs (Listed from most-needed to least-needed):
Dry Cat Food – All Ages
Dry Small Dog Bites
Dry Puppy Food
Dry Dog Food
Dry Kitten Food
We also accept donations of cash or check, made payable to FCNMHP and mailed to:
First Coast No More Homeless Pets Cassat Hospital
464 Cassat Avenue
Jacksonville, FL 32254
---
Drop-Off Locations
See below for a map of current drop-off locations. Interested in becoming a drop-off location for our Pet Food Bank? Here are the steps: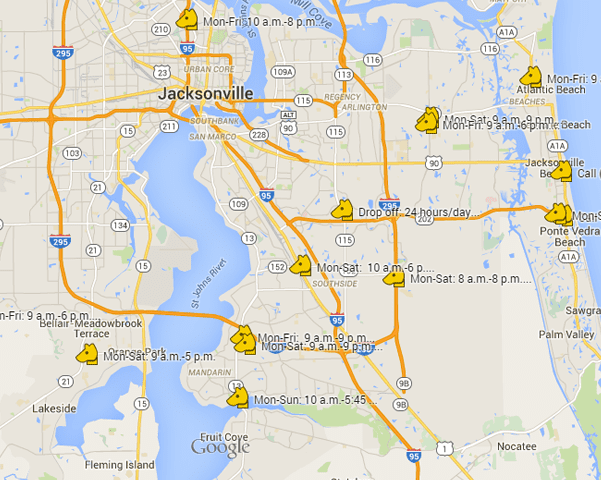 Send your company name, address and drop-off hours to Brian Patterson, Marketing & Events Manager.
Secure bins/boxes to collect your donations.
Start collecting! When you're all full, bring the food to 464 Cassat Avenue, Jacksonville 32254.
Pickups are available for donations weighing more than 200 lbs. To schedule a pick-up or for information on becoming a drop-off location, please call (904) 507-4425 or email us at info@fcnmhp.org.
History
In 2010, we started the Pet Food Bank as a way of keeping pets in their homes and with their families, instead of in shelters. Since its first year, we have been able to offer more than 1.4 million pounds of pet food to qualified, low-income families.