Help us save innocent cats and kittens!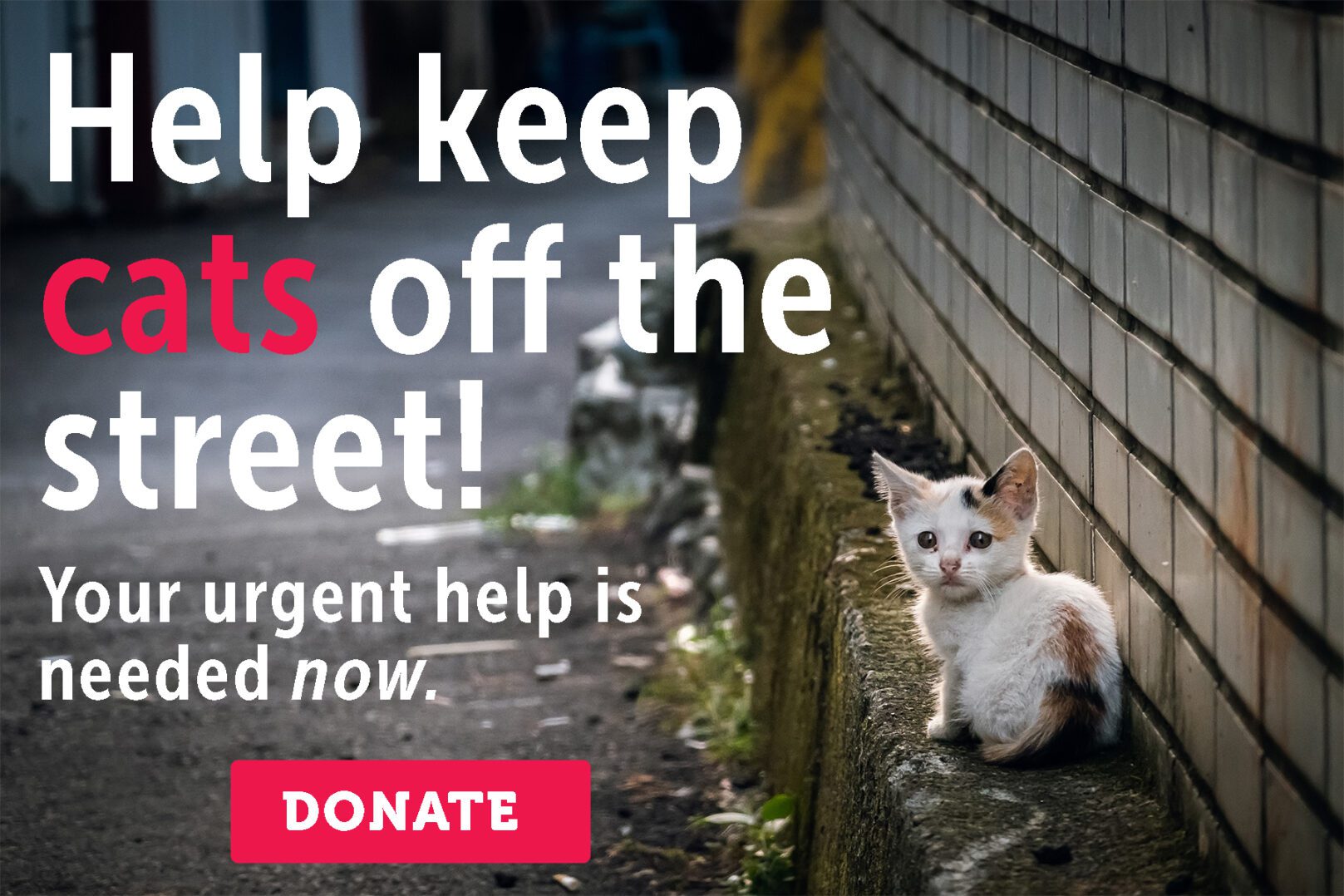 Too many cats and kittens are dying throughout our region – and they need your help RIGHT NOW.
That is why a passionate advocate for cats in our region has established Rosie's Fund and given us an initial $10,000 matching grant to launch this new campaign to help spay and neuter as many cats as we can before this spring's "kitten season."
Experts agree spay/neuter surgery is the one humane way to stop unnecessary suffering of innocent animals and end this ongoing crisis. Here at First Coast No More Homeless Pets, we are proud to be recognized as one of the largest spay/neuter clinics in the nation.
Saving these cats and kittens is truly a community effort, and we need to make sure we have year-round funding.
---
Donate now by credit card:
---
Donate with PayPal
Donate securely through PayPal with a one-time or recurring donation:
---
---
All checks can be made payable to FCNMHP and mailed to the address below:
First Coast No More Homeless Pets
6817 Norwood Avenue
Jacksonville, FL 32208
PHONE
Our donation department can be reached via telephone by calling 904.520.7900.
Our Wish List
Click below to view our wish list to donate items.