Petco Love invests in lifesaving work of FCNMHP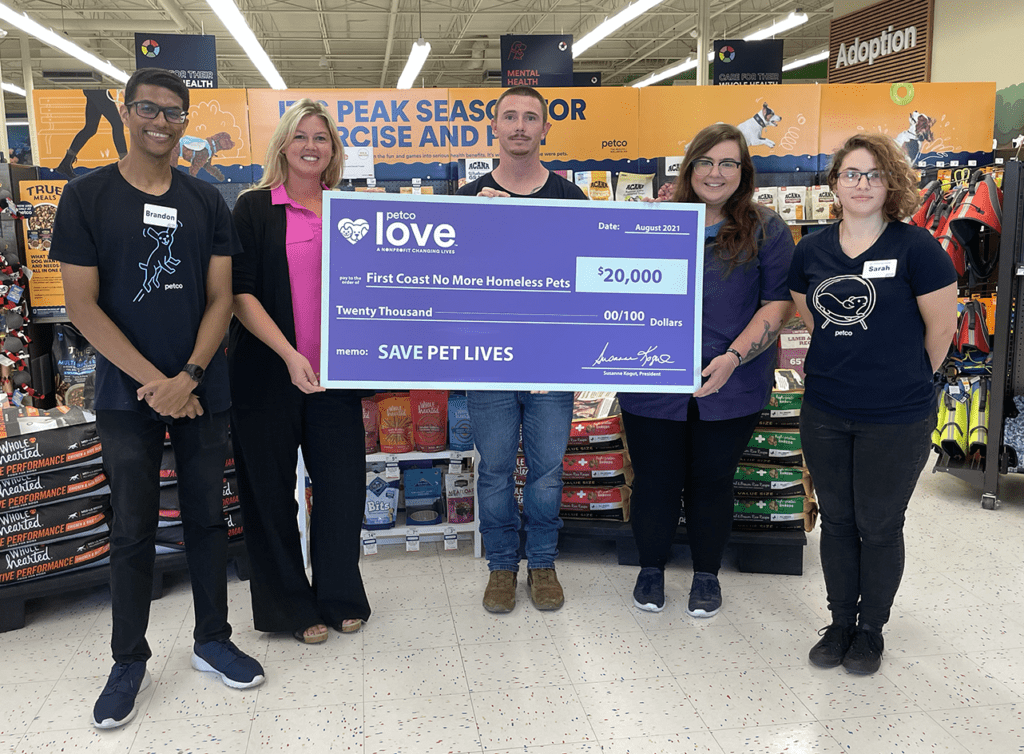 First Coast No More Homeless pets is celebrating a $20,000 grant investment from the newly named Petco Love to support their lifesaving work for animals.
A special check presentation was held Aug. 10, 2021, at Petco on Atlantic Boulevard with FCNMHP CEO Jennifer Barker and staff from the local store.
FCNMHP provides affordable, accessible veterinary care to the Jacksonville community, with a focus on spay/neuter surgeries for feral cats.
The grant will support those efforts, saving more lives and preventing millions of unwanted litters.
"FCNMHP's spay/neuter programs are integral to maintaining Jacksonville's designation as a no-kill city," said Jennifer Barker, CEO of FCNMHP. "This investment from Petco Love provides critical support for our spay/neuter efforts, and will save the lives of thousands of feral, stray and community cats."
FCNMHP thanks Petco Love for their support and appreciate our shared dedication to saving as many lives as possible.