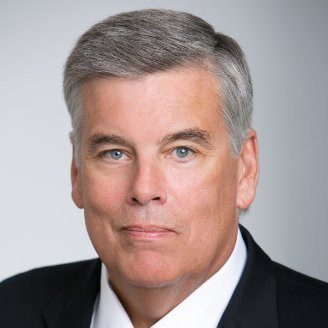 Rob Levine
Chief Executive Officer
Rob joined First Coast No More Homeless Pets after a varied career traveling the world as a corporate executive before moving to the non-profit arena. The one constant in Rob's life, and in his family life with wife Cindy and daughters Kate and Annie, is a passion for animals and a home filled with rescued cats and dogs from stops along the way.
A native New Englander, Rob spent two decades as a professional sports executive, starting as Director of Marketing and Broadcasting for the Chicago Bulls and then moving to the NBA league office where he helped build a number of domestic and international business units, ending his term as a Senior Vice President in the commissioner's office.
Raised in a military family, Rob's parents settled in Tampa, and he returned to the Sunshine State to lead the NBA's business expansion into Latin America in the 1990's and again to serve as Regional CEO for the American Red Cross in South Florida. Rob and Cindy live in Fernandina Beach with their rescue cat Cera and Mega Adoption veteran Zeke the dog.