This page is out of date. Please click here to visit the current page.
Trap Neuter Return (TNR)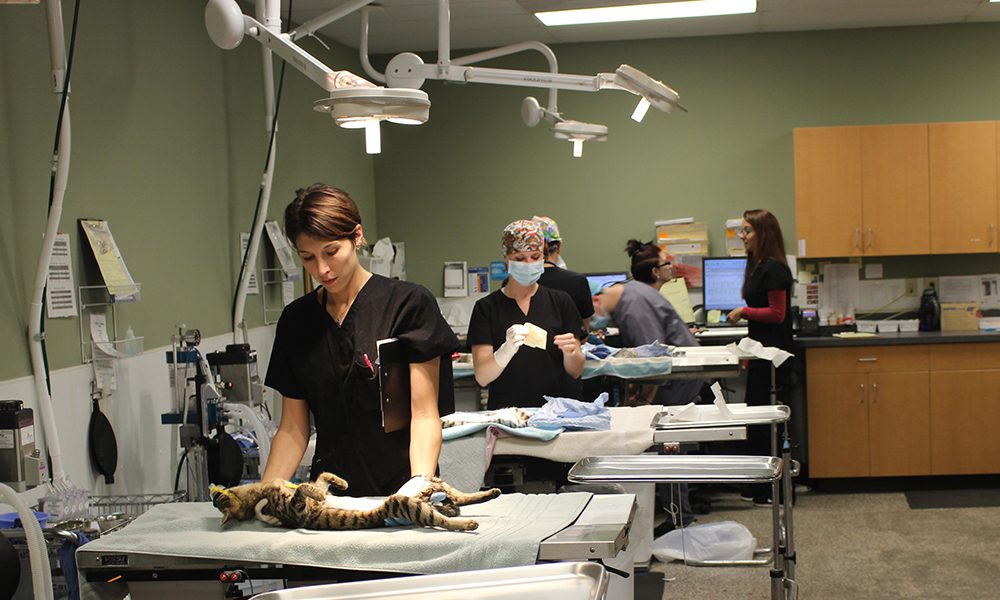 Thanks to our dedicated supporters, invaluable partnerships, and committed volunteer trappers, we have provided spay/neuter services to thousands of feral cats in our community this year under various programs.
Even throughout this pandemic, our TNR program continues to operate at capacity due to the impressive work of so many passionate feral cat caretakers and a fully dedicated surgical team performing these vital surgeries 6 days per week.
Thanks to a generous donor, for a limited time, we will be able to waive the $20 co-pay for feral cat surgeries for Duval County residents.
For people caring for community cats outside of Duval County, the fee is $40 per cat.
For people planning large trappings, please call ahead to discuss openings for high volume intake.
If you have any questions, please call our hotline at 904.425.0005.
Ferals can also be dropped off at FCNMHP for surgery any day without an appointment as a walk in; however, these ferals may not have surgery on the same day you drop them off.
All cats must arrive to the clinic in a humane trap, no exceptions. Humane traps are available for loan and require a $100 refundable deposit per trap.
Instructions
AVAILABLE ONLY AT NORWOOD LOCATION – Directions
No appointment is required for feral cat surgery – we are open 6 days a week (Monday – Friday, 9 a.m. – 3 p.m. | Saturday, 9 a.m. – 1 p.m. | Sunday, Closed)
All feral cats must arrive in a humane trap.
You must bring proof of residence to the appointment
Feral cats can take up to 72 hours to process due to large intake and volume
You are required to pick up your feral cat(s); we will call you when they are ready
All feral cats will get rabies and FVRCP vaccines and their ear will be tipped
Limited to six cats per trapper; but if you are planning a large trapping, please call us in advance to discuss other available options.