Military Discount
Veterinary Discount for All Active and Retired Military
We are proud to live on the First Coast with our tradition of support for the brave men and woman who serve in the U.S. Military. Our summer long salute to all active duty military, veterans, and retirees includes a 5% discount for veterinary care at our two Jacksonville locations.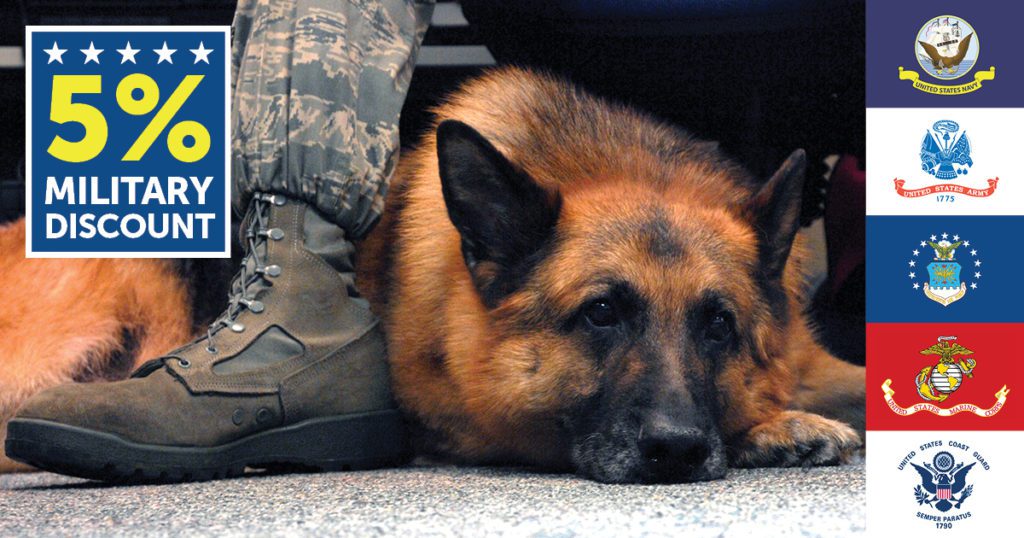 We take pride in making sure high-quality, low-cost care is available to all in our community. This special incentive program will run until Labor Day (September 4, 2017) and is one more way of saying thank you to those that serve us so bravely in our community, along our coast, and around the world.
---
Whether it's time for a wellness exam or you notice that your critter just isn't acting the same, schedule an appointment with our knowledgeable, caring medical team. Call the number below to schedule your appointment.
If your animal is experiencing an emergency, please seek immediate veterinary attention at our clinic or the closest emergency clinic!
We require that all cats enter our facility in a box, carrier, or cage. We have boxes for sale for $8.50 at the front desk if you do not have one (come in to purchase before bringing the cat in). This policy in enacted for your cat's safety, so thank you for understanding.
---
Call the number below to schedule an appointment with our customer service team.