Angel Fund
One of our core commitments is to never turn away a critically ill pet for financial reasons.
Our hospital and clinic are located in low-income areas of Jacksonville. Even with our low-cost high-volume model, and our full range of accessible payment plans, some clients simply cannot pay for care. All too often in traditional veterinary practices, economic euthanasia is the only option; we will not allow that to happen.
Our charitable care is made possible by the support of our donors. Each case must be reviewed for both medical and financial need – and with increased capacity and awareness at the hospital, we expect our numbers to grow in the years ahead.
Last year, we provided more than $200,000 in charitable care.
---
James and Diamond

"I received Diamond at 10 weeks old and it was also a year after my amputation, and she gave me the emotional and mental support to accept my condition as an amputee.
She has provided me with the emotional support I needed recovering from my ordeal. Diamond is all I have in my life right now and forever. I didn't know how I was going to get her treated because I'm on a fixed income with limited resources. I'm very grateful for the treatment that she is receiving today…"
– James, Diamond's Best Friend
---
Kimberly and Spence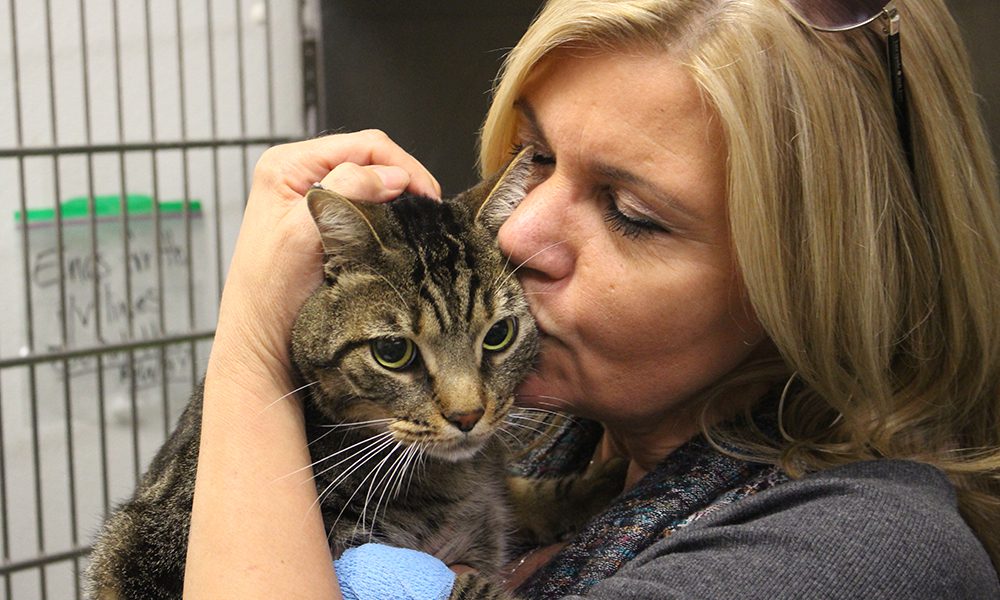 Desperate and out of options, Kimberly turned to First Coast No More Homeless Pets to save her beloved cat, Spence.
Spence required immediate and urgent care for a urinary blockage – which can be fatal if not treated. Kimberly was turned away by other organizations because she could not make the hefty up-front payment to treat Spence.
At FCNMHP, we care deeply about people and the pets they love so much and took in Spence immediately for treatment. He is now healthy and happy at home thanks to quick action by our team.
---
Your Generous Donations Make It Possible
When pet owners cannot afford life-saving veterinary care, they turn to the Angel Fund at First Coast No More Homeless Pets. Thanks to your support, the Angel Fund has saved countless lives over the years and is just one of many FCNMHP programs helping community members as they care for the dogs and cats they love.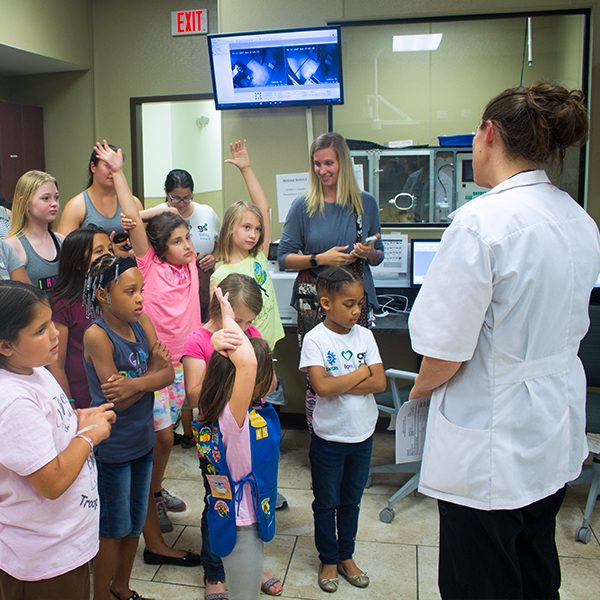 "Saving lives, keeping dogs and cats out of shelters, and providing quality, low-cost veterinarian care to everyone in the community is our mission. With the Angel Fund and the continued support of the community, no animal will be turned away because they are homeless or because the owner is unable to afford critical medical care."
– Dr. Yvonne Kline, chief medical officer at FCNMHP
---
We are so thankful for all the animal lovers who make this possible by contributing to the Angel Fund! Please donate to let us help more pets in need.