Chief Home in Time for the Holidays
Angel Fund Chief Survives Ordeal
Chief was stolen from his coastal home in mid-December, and his family was frantic. Several days later, Chief was found abandoned on the steps of a Brunswick, Georgia, church with a severely broken front leg, a dislocated back leg and many other injuries.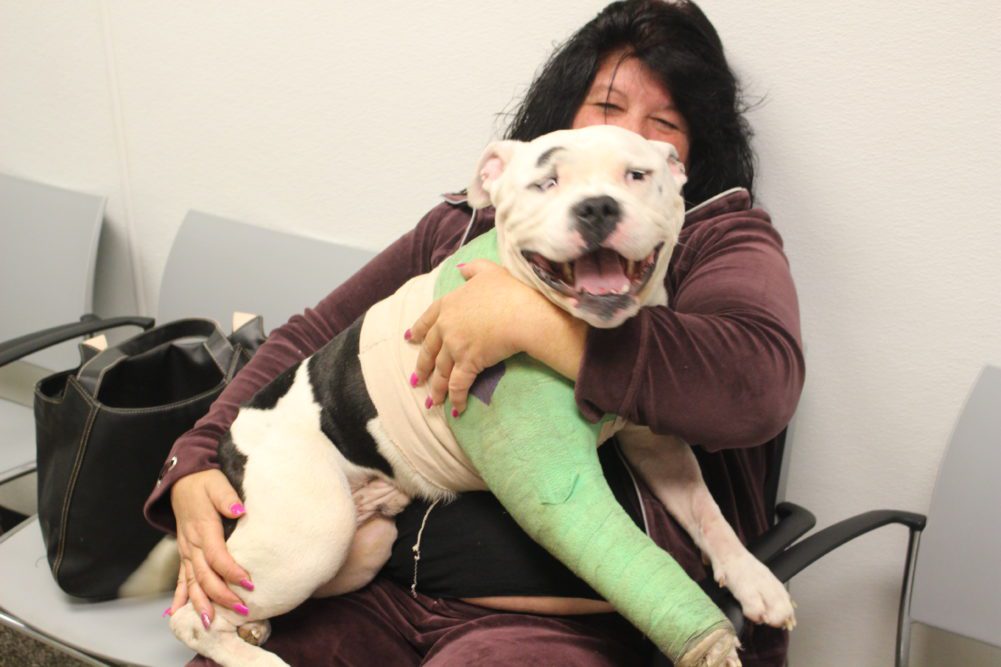 Sadly, Chief could not tell the local authorities who found him what had happened, but because his family had the foresight to microchip him, he was reunited with Tina and his family. Overjoyed to have her boy home, Tina faced a new challenge; she could not afford the costly veterinary care Chief would require.
In partnership with No Kill Glynn County, First Coast No More Homeless Pets treated Chief, set his legs, and cleaned up the other injuries, thanks to your support of the Angel Fund.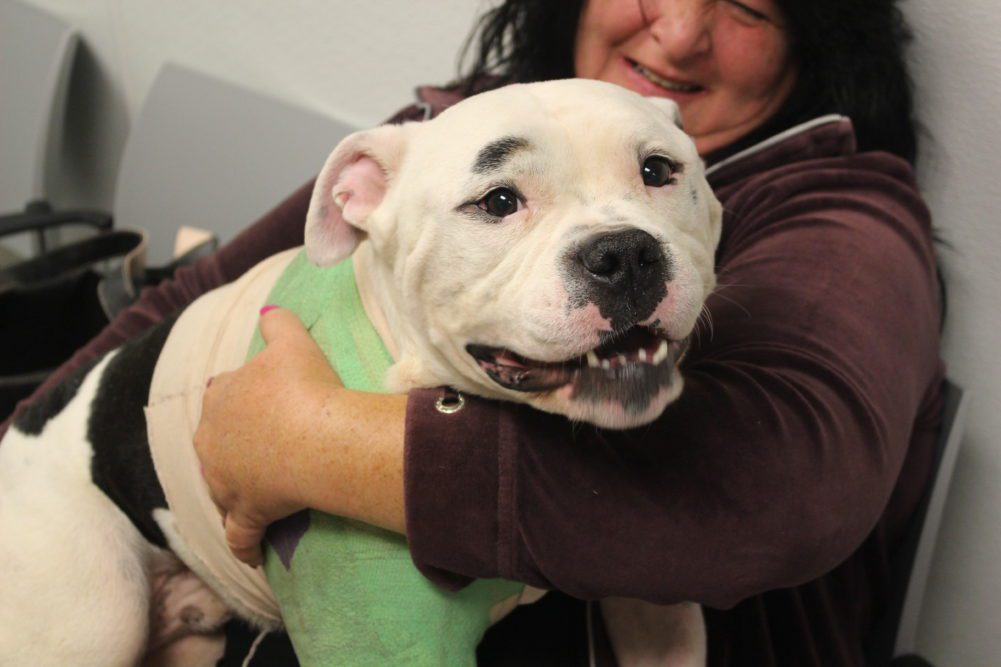 Tina said it all when she said, simply, "We didn't even get a tree until he came home!"
You make stories like this possible – thanks to the Angel Fund, we were able to take care of Chief for free. We hope this story, and all you do to help the animals, adds warmth to your holiday season and your New Year.
Thank you for your support of the animals and the people who love them. Happy New Year!
---
Donate Online
Now through December 31, your donation can be matched, dollar-for-dollar up to $50,000, thanks the generosity of Mary and Richard Ashley. Please note that you would like to give to this campaign when you donate below.

Donate securely through PayPal with a one-time or recurring donation:
---
---
All checks can be made payable to FCNMHP and mailed to the address below:
First Coast No More Homeless Pets
6817 Norwood Avenue
Jacksonville, FL 32208
PHONE
Our donation department can be reached via telephone by calling 904.520.7900.