Angel Fund is Almost Out of Money!
First Coast No More Homeless Pets never turns away a critically ill pet for financial reasons. Even with our low-cost, high-volume operating model and our full range of accessible payment plans, some clients simply cannot pay for care. We must make sure we have enough in our account by March 1st to be prepared for the busy spring season when we see a huge spike in emergency cases.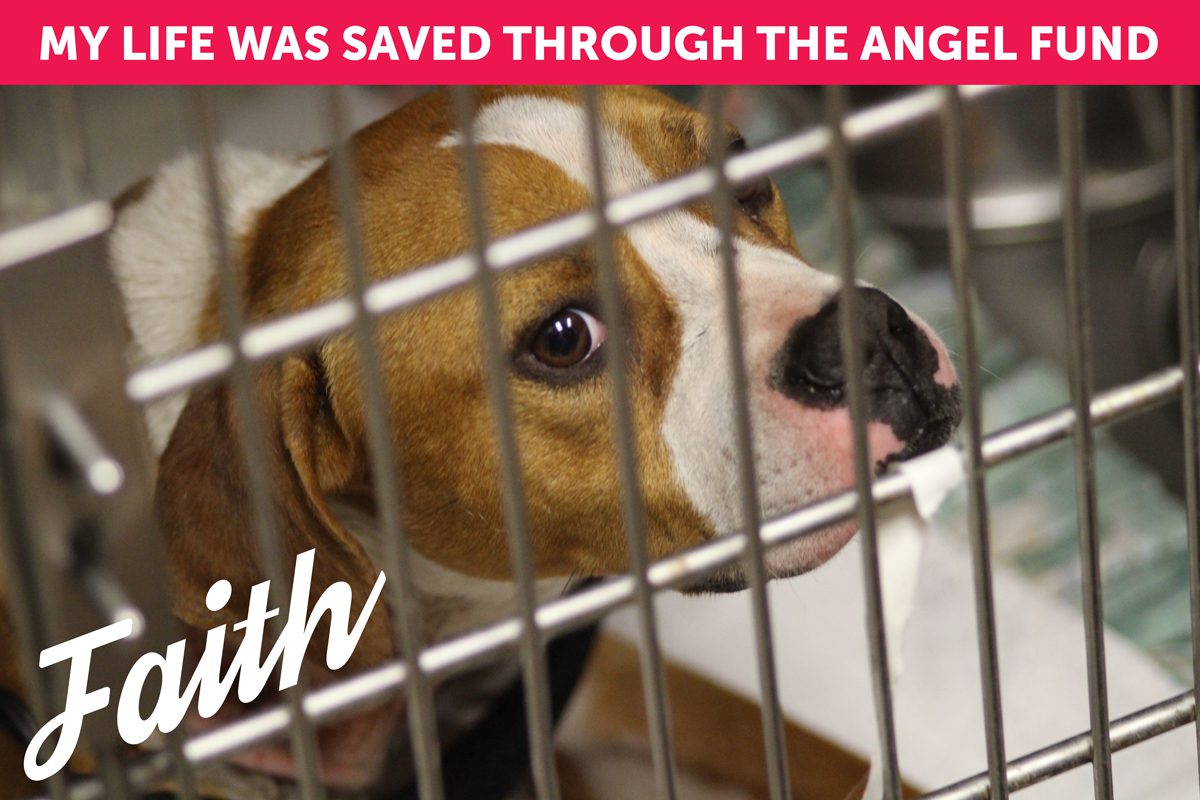 Our signature lifesaving charity care fund the Angel Fund is nearly exhausted. This fund saves pets like Faith, who was found abandoned with severe lacerations on her neck from being chained up. With no one to pay for her care, we used the Angel Fund to treat her.
Please make a donation right now. Do not delay. These animals deserve a chance at life and you can give it to them.