Advanced Furniture Solutions to Support the Big Fix!
A Big Play on the Big Fix!
With the support of Jacksonville based Advanced Furniture Solutions (AFS), First Coast No More Homeless Pets (FCNMHP) will extend the popular Big Fix program, offering free spay/neuter for large breed dogs for an extra month. Thanks to a $10,000 gift from AFS, the program has been extended and will run for an extra 30 days, or until the funds are exhausted, starting on January 17, 2017.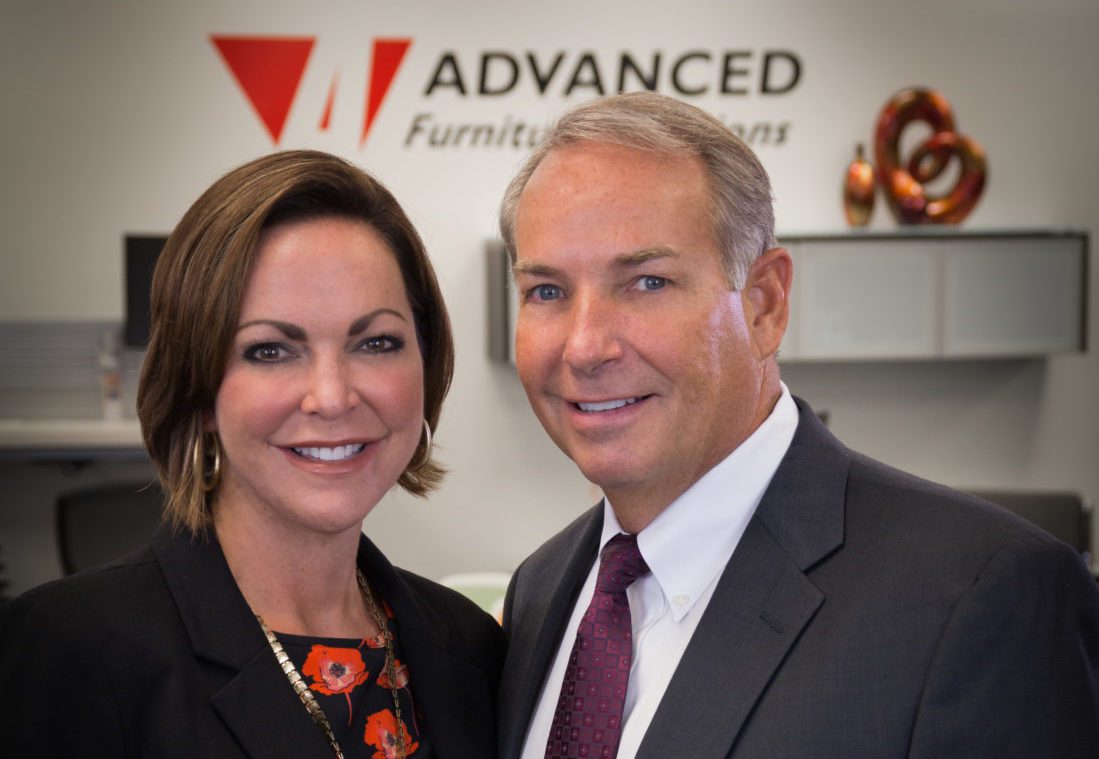 Jillian Hubbard, AFS President/CEO and VP of the Board of Directors for FCNMHP, said "I am supporting this vital program because of our belief in the importance of preventative care and our passion to help larger breed dogs, particularly Pit Bulls and Staffordshire Terriers."
The Big Fix program offers free spay/neuter for all Florida residents with large breed dogs who weigh or are expected to weigh 40 or more pounds. The innovative program stems from research showing that most puppies coming into shelters are large breeds and it can be difficult to find homes for them.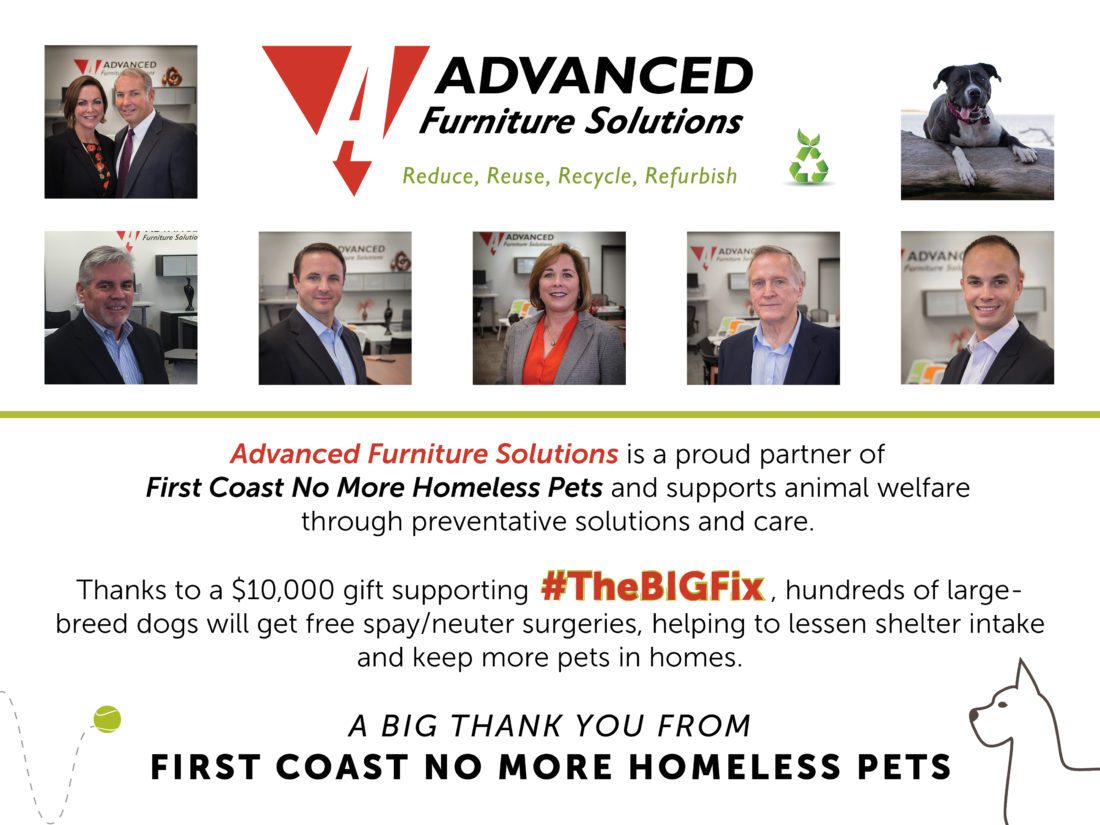 FCNMHP is one of the largest spay/neuter clinics in the country, having performed more than 220,000 surgeries to date. Last fiscal year we performed 22,345 spay/neuter surgeries, including 687 through the Big Fix program.
"The average cost for spay and neuter can be cost-prohibitive to low income residents and can be a barrier to getting this vital procedure done. This surgery is an elective and some veterinarian offices can charge up to $400 for a large dog spay and $150 for a neuter. Keeping pets from ever entering a shelter is what spay/neuter is all about. That way they can never become a statistic," said Jennifer Barker, FCNMHP Chief Operating Officer.
Program Details:
The program covers cost of spay/neuter and post-operative pain medication (up to $100 in value!)
Florida residence required; please bring proof of residence to the appointment
A maximum of six (6) dogs per household may be sterilized under this program
Spay/Neuter surgeries only available at the Norwood Clinic
Call FCNMHP at (904) 425-0005 to make an appointment or click the button below:
---

Recently named as one of the 2016 Fastest 50 Growing Companies in Northeast Florida by the Jacksonville Business Journal, Advanced Furniture Solutions is a Certified Economically Disadvantaged Women-Owned Small Business (EDWOSB) with over nineteen years of experience in Florida, serving clients within a 300 mile radius of Jacksonville. We are a full-service, family-operated dealership offering new, used, and re-manufactured office furniture, commercial flooring, project management, space planning & design, refurbishing/reuse services, installation & move management, asset management, storage & delivery, reconfiguration and maintenance.