Spay & Neuter Programs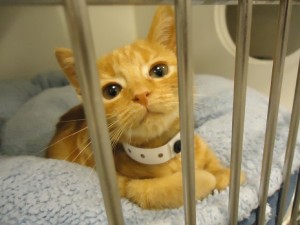 First Coast No More Homeless Pets offers many affordable options for our spay and neuter services. You may even qualify for one of our FREE spay and neuter programs.
Please remember that you MUST have an appointment for spay and neuter surgeries. Call us at 904.425.0005 to make an appointment and find out if you qualify for FREE services!

---
LIMITED TIME SPECIALS:

Feral package – Unowned cats receive spay/neuter, rabies vaccine, FVRCP vaccine, and ear-tip for $20.

Kitten vaccine package – Includes office visit, FVRCP vaccine, fecal check, and de-wormer for 5 kittens for $90.

Pet spay/neuter – Any size dog spay (female) surgery for $70, any size dog neuter (male) surgery for $50, and any pet cat spay/neuter surgery for $40.

Fix-a-Litter package – Spay/neuter surgery for up to 5 kittens from the same litter for $100! Also includes the mother cat if brought in at the same time. Click here to learn more.

Transportation is available for Clay and Nassau county residents! Call us at 904.425.0005 for details.
---
OUR SPAY/NEUTER PROGRAMS 
Click to learn more.

Low-cost spay & neuter surgeries for anyone

Trap-neuter-return program for feral, free-roaming, outdoor, and community cats

Free spay/neuter for pet dogs and cats for zip code 32068

SpayJax – FREE spay/neuter surgeries for Duval County residents that  meet income qualifications

SpayNassau II – FREE spay/neuter surgeries for ALL Nassau County residents

Zeuter available! Non-surgical neutering for male dogs
---
Hours & Location
Monday – Friday: 9:00am – 6:00pm
Saturday: 9:00am – 5:00pm
Sunday: 10:00am – 5:00pm (No spay/neuter)
First Coast No More Homeless Pets
6817 Norwood Avenue
Jacksonville, FL 32208