Spay & Neuter Programs
First Coast No More Homeless Pets offers many affordable options for spay/neuter.  You may even qualify for one of our FREE spay/neuter programs.
Please remember that you MUST have an appointment for pet spay/neuter surgeries.  Please call us at 904.425.0005 to make an appointment and find out if you qualify for FREE services!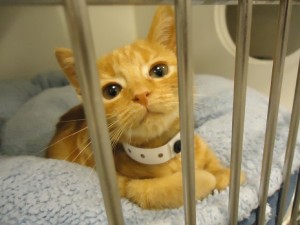 LIMITED TIME SPECIALS:

Duval cat fix – Free spay/neuter and rabies vaccines for all cats from Duval County.  Owned cats require a $20 license fee.  Unowned cats also receive a free FVRCP vaccine and ear-tip.
Feral package – Unowned cats from all other counties receive spay/neuter, rabies vaccines, FVRCP vaccine, and ear-tip for $30.
Kitten vaccine package – Includes office visit, FVRCP vaccine, fecal check, and de-wormer for 5 kittens for $90.
Pet spay/neuter – Any size dog spay (female) surgery for $70, any size dog neuter (male) surgery for $50, and any pet cat spay/neuter surgery for $40.
CLICK BELOW TO LEARN MORE ABOUT OUR SPAY/NEUTER PROGRAMS 
Monday – Friday: 10:00am – 6:00pm
Saturday: 9:00am – 5:00pm
Sunday: 10:00am – 5:00pm (No spay/neuter)