Adopt a Pet
Adopting a pet is a fantastic choice!  It not only saves the life of an animal, but it's also the best value for your money.   Fortunately, there are many great places to adopt a pet on the First Coast.  Check out our Adoption Trail Brochure for a mapped list of adoption centers, including a $10 off coupon for our veterinary clinic for newly adopted pets!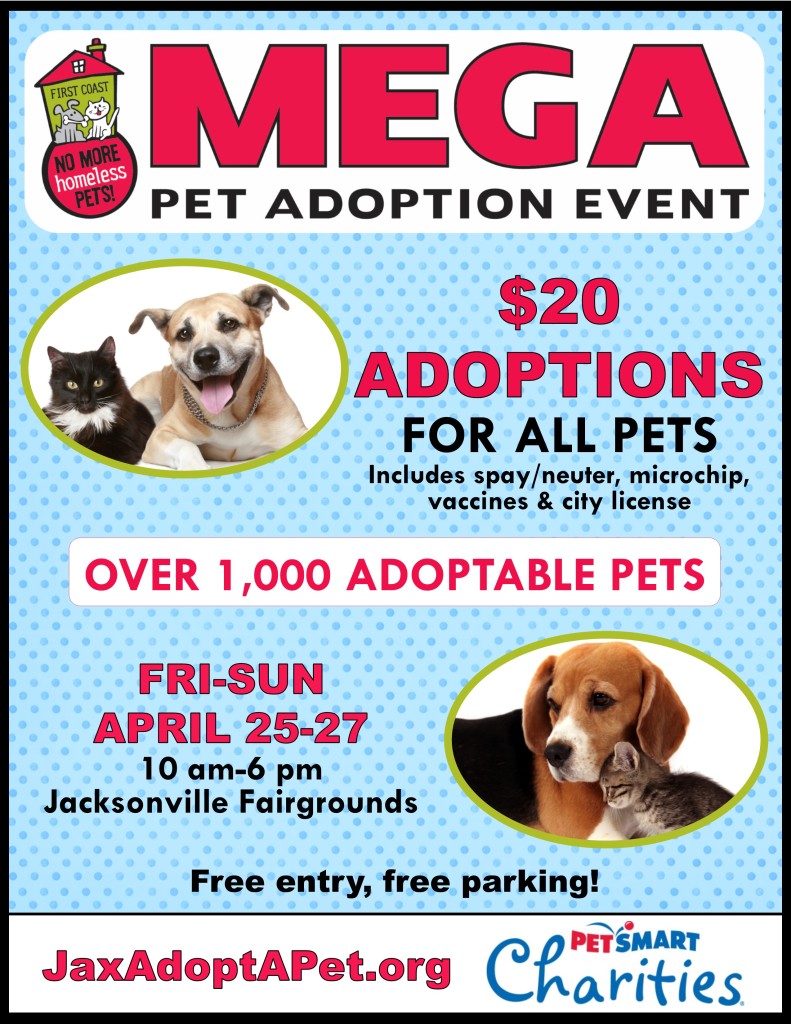 THANK YOU TO OUR MEGA ADOPTION EVENT SPONSORS



SPECIAL THANK YOU TO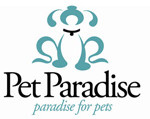 _____________________________________________________________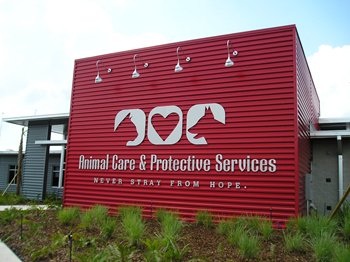 Animal Care & Protective Services (ACPS)
2020 Forest St. Jacksonville, FL 32204
904.630.CITY
Adoption Hours:
Tuesday-Saturday: 10 a.m. – 6 p.m.
Sunday-Monday: CLOSED
To view adoptable pets, visit:  www.coj.net/pets
To meet one of these pets, visit ACPS at 2020 Forest St!
_____________________________________________________________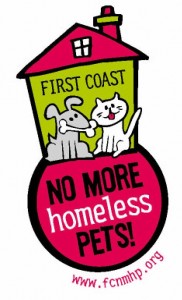 First Coast No More Homeless Pets (FCNMHP)
FCNMHP is not a shelter, but we do have some cats who are looking for forever homes. Check out our pet of the month below!  Also, be sure to check out our graduating dogs from our Teaching Animals and Inmates Life Skills (TAILS) program.

Maine Coon, Domestic Long Hair - orange
Spayed/Neutered
Up-to-date with routine shots
Housebroken
Granny is a super sweet older gal who was rescued off the streets by our city animal shelter. She is a laid back beauty who loves to hang out and relax. You can visit Granny in person at the Petsupermarket on San Jose Boulevard.
Senior, Female, Small

Domestic Short Hair-black
Spayed/Neutered
Up-to-date with routine shots
Housebroken
Bonnie Rae is a super cute polydactyl cat (she has extra toes on her front paws that look like mittens). She is very social and likes to hang out in our offices with us (either on our desks acting like a paperweight or in a chair). She's still playful and spunky and can sometimes be seen "stalking" the other office cats to pounce on them. Bonnie Rae would do best in a home where she could be spoiled rotten. She will tolerate other cats (but you won't catch her snuggling with any of them). She is very comfortable around people and probably never shared her home with other animals before. Bonnie Rae was rescued from Nassau County Animal Services and can't wait to be adopted. You can visit her at the FCNMHP clinic at 6817 Norwood Avenue.
Adult, Female, Large
_____________________________________________________________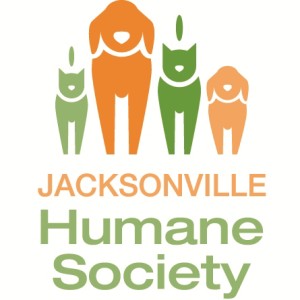 Jacksonville Humane Society (JHS)
8464 Beach Blvd. Jacksonville, FL 32216
904.725.8766
Adoption Hours:
Monday-Friday: 11 a.m. – 6 p.m.
Saturday: 10 a.m. – 5 p.m
Sunday: 12 p.m. - 4 p.m
To view adoptable pets, visit:  www.jaxhumane.org