Adopt a Pet at our Adoption Events
Mega Pet Adoption Events
First Coast No More Homeless Pets is not a shelter but helps make shelters stronger by hosting, planning, and funding the Mega Pet Adoption Events, the largest adoption events in the country, three times a year. We partner with shelters and rescues from all over Northeast Florida and beyond. Together in one place, more than ten groups bring their adoptable dogs, cats, puppies, and kittens in hopes that each one will find forever homes.
The purpose of these Mega Adoptions is to truly work on our mission — to end the killing of dogs and cats in shelters by ensuring that shelters will not have to euthanize for space. These events are an important part of maintaining Jacksonville's no-kill status and helping surrounding areas and the nation follow suit.
We want and need to continue hosting the Mega Adoption events, but they are costly. Please support our efforts through donations, sponsoring and attending our events, volunteering, and bequeathing us in your will. We won't rest until the day when there are truly no more homeless pets.
Here are a few fun facts about our event:
Over 1,000 homeless pets find their way to the Jax Fairgrounds at each event, most finding homes.
Approximately 8,000 people attend each event with a mission to find their perfect pet.
These events are effective in emptying out shelters, allowing for more space.
We have saved the lives of over 12,000 dogs and cats through our Mega Pet Adoptions since 2012.
Our July 2014 event set a record — 1,164 dogs and cats found homes.
---
Dates to Adopt a Pet
MEGA ADOPTIONS
July 14-16, 2017, 10 a.m. – 6 p.m. each day | Download Flyer
Free Entry | Free Parking
Jacksonville Fairgrounds, 510 Fairgrounds Place, Jacksonville 32202
---
Sponsors
Adoption events sponsored by:

---
 Partners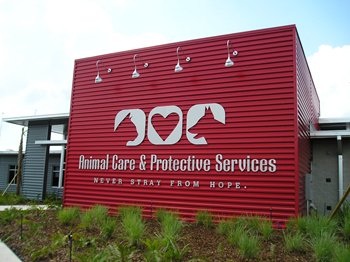 Animal Care & Protective Services (ACPS)
2020 Forest St. Jacksonville, FL 32204
904.630.CITY
www.coj.net/pets
Adoption Hours:
Tuesday-Saturday: 10 a.m. – 6 p.m.
Sunday-Monday: CLOSED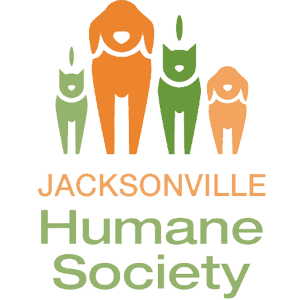 Jacksonville Humane Society (JHS)
8464 Beach Blvd. Jacksonville, FL 32216
904.725.8766
www.jaxhumane.org
Adoption Hours:
Monday-Friday: 11 a.m. – 6 p.m.
Saturday: 10 a.m. – 5 p.m.
Sunday: 12 p.m. – 4 p.m.
---
Adoption Trail
Looking to adopt a pet, but the next Adoption Event is too far away? Check out our Adoption Trail Brochure for a mapped list of all adoption centers in the area, including a $10 off coupon for our veterinary clinic for newly adopted pets!
---
Happy Tails Photos